The Grand Push Up Event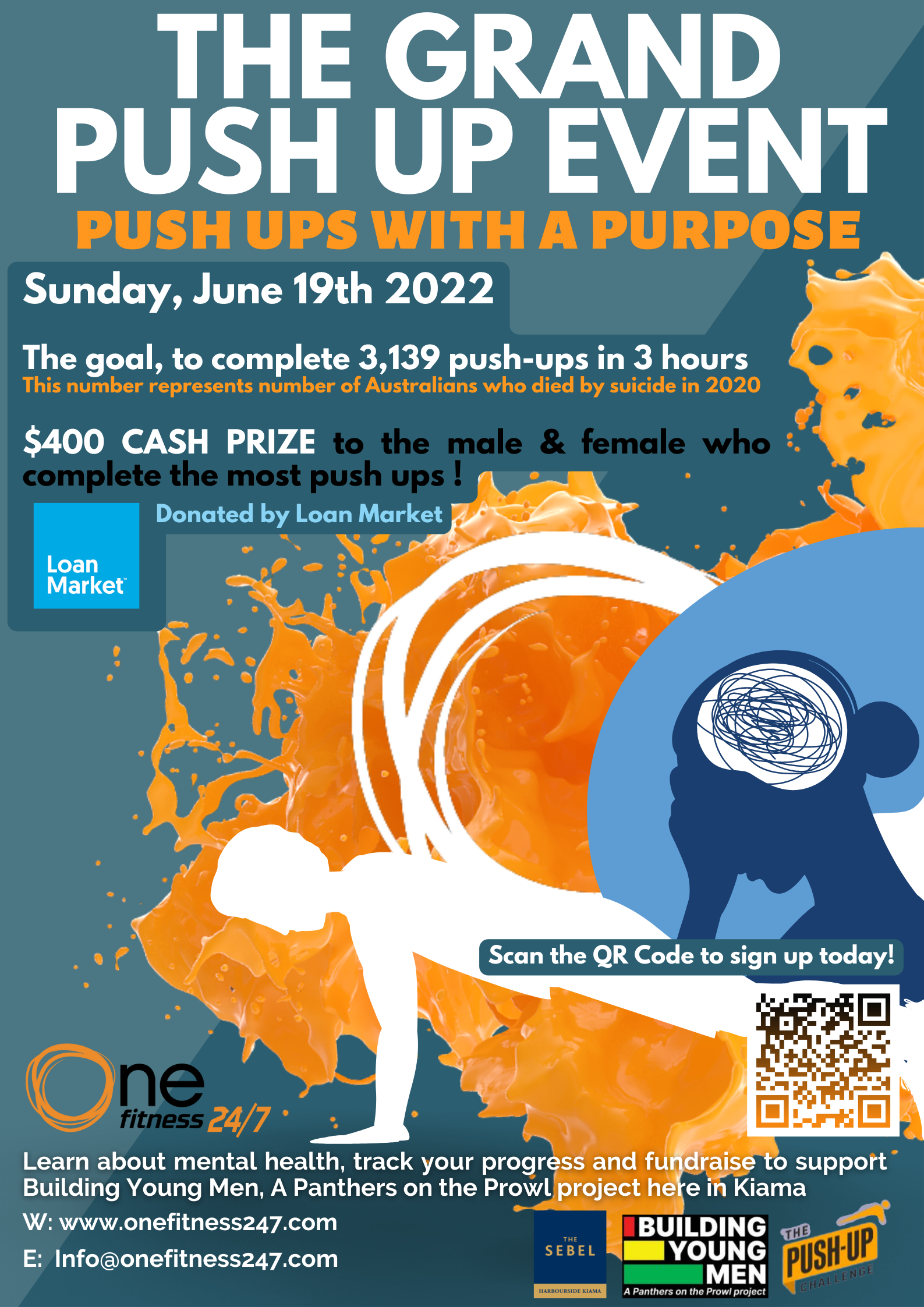 About Building Young Men
Boys need a safe forum where they are able to discuss the choices they are faced with at critical junctures in their lives. Boys naturally look toward quality men to guide and assist them to become good men of the future. BYM is a unique group mentoring program designed to build the minds, hearts and spirits of our young men by providing opportunities to grow in understanding and acceptance of their masculinity and live out their roles and responsibilities as quality men in our Penrith community.
Help a new generation of KIAMA men!

Learn more about the program the funds will be benefiting here.
About Loan Market
"The team at Loan Market Kiama are really excited to be supporting the guys at One Fitness 24/7 on such a great initiative. We place a really high value on everyone in the team being healthy and active as part of their daily routine. It's so important not only for physical health but also for our mental well-being, particularly in recent times with the range of challenges everyone has had to face."
Josh Mann
Principal
LoanMarket Kiama
Loan Market Kiama is a young and growing local business providing mortgage and finance broking services. We are a free service to use and as experts in the home, investment and asset finance industry we work for you to find the best financial solution to suit you, now and into the future. Headed up by Josh Mann and Taite Arney, they have over 30 years experience in providing tailored solutions to their clients.